Salesforce Business Analyst
Who is Hiring?
I am currently hiring for one of the leading American corporations, which offers all kinds of educational programs to businesses and universities. My client's company holds a distinction for consistently delivering high-quality tuition that helps students get admission into their desired colleges.
My client is presently looking for a Salesforce Business Analyst who understands the latest educational trends and can lead the company's sales and marketing systems for all channels. If you excel in Marketing Cloud, this job is meant just for you.
Key Responsibilities
• Work on Salesforce configuration that includes Case Management, Lead
& Campaign Management
• Take care of User Provisioning, CTI, Objects and layouts, Security,
Knowledge Base, Forecasts and Reports
• Handle workshops, document functional, technical requirements
• Gather, create and document current and future business workflows
• Carryout system specifications and use analysis / diagramming tools
• Provide assistance to Salesforce users and work as a POC for end-user
support
• Engage with business stakeholders for galvanizing requirements
• Use Salesforce expertise to solve business problems
• Migrate meta data between salesforce environments using change sets
and other tools
• Conduct data analysis/management tasks
• Prepare ad-hoc reports using tools like DataLoader and SOQLXplorer
• Manage relationships with stakeholders to achieve project goals
• Keep a tab on periodic Salesforce releases Support all Salesforce releases
Requirements
• More than 3+ years of experience working with Salesforce as
administrator
• Over 3+ years of general Business Analysis within a matrix organization
• Experience configuring various salesforce modules including case
management, campaign management, workflows, profiles, and reports
• Experience with digital marketing tools such as Pardot
• Strong skills are required in the following:
- client/stakeholder engagement capabilities
- interpersonal and communication
- time management and organizational capabilities
• Very good experience in Scrum or Agile methodology
• Experience Salesforce customer portals and sites technologies
• Must have Salesforce Certifications would be great
• Experience in DupeBlocker would be a plus
• Proficiency with DataLoader, Salesforce Communities, SOQLXplorer
• Should have experience in configuring a B2C application
• Experience with installing and configuring packages from Appexchange
• Proven expertise in VisualForce, HTML, Javascript and CSS
• Experience in delivering E-Commerce applications
• Bachelors in Computer Science or in similar area
Why You Should Not Miss This Opportunity
• Very good salary and other works
• Professional hand-holding in career
• Great work-life balance
Third Republic is a new breed of agency helping people skilled in advanced technologies to further their careers. We have a plethora of unique job opportunities for people skilled in Salesforce, Workday, MuleSoft, DevOps, AWS, Google Cloud, Azure, Architecture and Software Sales.
Please contact us on 646 979 0247 if you would like to find out more about current market trends and other services, we offer such as CloudCareers, our talent management service helping people access the hidden job market.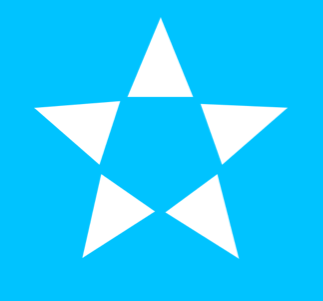 1178 Broadway, New York, New York, NY 10001, United States