Salesforce Architect Telecoms
Who is Hiring?
Third Republic is currently working with one of the biggest telecommunications companies in the world. My client's company has been awarded with the best service provider of the year. They have operations in more than 50 countries and are looking to expand it in many other countries. Buoyed by the surge in the numbers of users across all verticals, they seek to expand their technical infrastructure in order to deliver improved services.
They are currently looking for an innovative and experienced Salesforce Architect can devise out-of-the-box solutions to help convert thoughts and ideas into concrete business solutions.
Key Responsibilities
•Providing design and thought leadership in the team
•Converting business requirements and needs in a practical solution designs using Salesforce Platform
•Working within the Solution Design Framework provided by the
enterprise architecture team.
• Mentoring, developing and assisting team members to deliver sustainable solution designs
• Talking to stakeholders to understand business requirements during the initial stage
• Proactively supporting the business in designing new products and services
• Identifying and understanding the integration & customisation points
• Collaborating with the development teams to ensure goals are achieved
within budget and set deadline
• Working with the IT Infrastructure and delivery team
• Keeping abreast of new industry developments
• Evaluating requirements to identify upstream and downstream system and processes
Requirements
• Good knowledge of Salesforce Platform Capabilities
• Excellent knowledge of Order Management and Provisioning
• Prior working experience in Telecom industry would be an added advantage
• Demonstrating considerable experience in complex transformation projects
• Previous practical exposure to designing complex solutions on the
Salesforce platform
• Very good analytical, problem solving and negotiation skills
• Must have structured and disciplined and structured approach to documentation and procedures
• Ability to work independently with limited monitoring
• Ability to lead and motivate others
• Excellent spoken and written communication
Desirable skills
• Six Sigma, agile methods, Sigma OM, Sigma CPQ, Sigma Catalogue
• Knowledge of DevOps, CI/CD (Git/Jenkins)
• Familiarity with XML, XLST and WSDL
• JSON and OpenAPIs/Swagger/RAML
• Cloud computing and deployment technologies in AWS EC2, RDS, S3, and
IAM
• Familiarity with modelling languages such as Archimate and UML, TM Forum
Standards (SID)
• Having practical working experience in Kubernetes and Open shift would be
an added advantage
• Having Salesforce Recognised Certifications would be beneficial
Why You Should Not Miss This Opportunity
• Competitive remuneration up to £75,000 - £80,000 p.a
• 15% bonus
• Excellent work-life balance
Third Republic is a new breed of agency helping people skilled in advanced technologies to further their careers. We have a plethora of unique job opportunities for people skilled in Salesforce, Workday, MuleSoft, DevOps, AWS, Google Cloud, Azure, Architecture and Software Sales.
Please contact us on +49 211 546 9032 if you would like to find out more about current market trends and other services, we offer such as CloudCareers, our talent management service helping people access the hidden job market.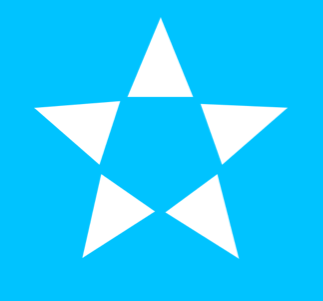 Avalon house 57-63 Scrutton street, London, London, EC2A 4PF, United Kingdom