Salesforce Administrator/Developer
Third Republic has partnered with an ISO certified logistics and contract management company offering a full-spectrum services. Some of the leading experts and analysts work for my client's company in order to ensure agility and flexibility in logistics operations.
My client's company is known to offer rewarding career and excellent employee-friendly policies. They are currently looking for a talented, young and passionate Salesforce Administrator/Developer to join their team.
Responsibilities
• Taking care of SFDC configurations and administration
• Customization of standard and custom objects using the Salesforce platform
• Contributing to data integration and management procedures to in order to secure data within SFDC
• Requirements analysis and development planning
• Design, develop, test, document, and deploy solutions in collaboration with other developers
• Providing training to SFDC users on basic system functions workflows and procedures
• Work with a team of technical resources to design, develop
• Creating professional documents to communicate program elements to those outside the project
• Keeping tabs on the latest technical knowledge by attending educational workshops
• Reviewing professional publication and establishing personal networks
• Benchmarking state-of-the-art practices
Qualifications
• Must be a US Citizen
• Knowledge of the following tech stack: Salesforce Platform
• Comfortability,Triggers, able to edit Visualforce pages
• Understanding sharing rules and sharing settings, setting up integrations into Salesforce, Single-Sign on setup, Inbound/Outbound Changesets
• Knowledge of objects within the data model
• Experience with Chatter
• Set-up article permissions and sharing
• Understanding of Libraries and Files
• Experience with Lightning implementation
• Create Lightning Record Pages
• Familiarity with page customization, progress bars, create Quick Actions
• Able to create workflows (FLOW, Process Builder, workflow)
• Customize APP launcher
• Creating reports & dashboard creation and customization
• Mastered SFDC DataLoader
• Data comparisons and checks, MS Excel (Vlookups, equations, understand excel anomalies)
• Understand Object relationship data model Education/Experience
• Must have BA/BS in Computer Science or in science, technology, engineering and mathematics (STEM)
• Candidate must have 2-5 years of experience with Salesforce development and 1+ years of Salesforce Administration experience
• Having Salesforce certifications like Salesforce Platform App Builder, Salesforce Platform Developer I, and Salesforce Platform Developer II would be an added advantage
Benefits
• Attractive remuneration
• Excellent work-life balance
Contacts
Third Republic is a new breed of agency helping people skilled in advanced technologies to further their careers. We have a plethora of unique job opportunities for people skilled in Salesforce, Workday, MuleSoft, DevOps, AWS, Google Cloud, Azure, Architecture and Software Sales.
Please contact us on 646 979 0247 if you would like to find out more about current market trends and other services, we offer such as CloudCareers, our talent management service helping people access the hidden job market.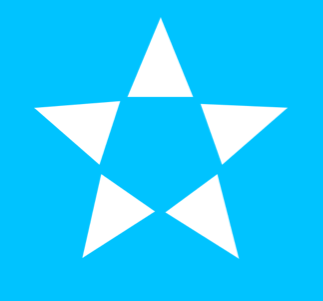 1178 Broadway, New York, New York, NY 10001, United States