Senior Salesforce Consultant
Who Is Hiring?
We are presently working with a dynamic, fast-growing and innovative Salesforce Consulting and Digital Solutions provider company in the UK. Some of the most respected brands such as ING and Daikin trust my client when it comes to Salesforce solutions. They have handled more than 1500 projects globally across various sectors that gives them deep expertise in the services they offer. My client offers rewarding career growth for talented and hard working employees.
My client is looking to onboard a young and dynamic Senior Salesforce Consultant who loves pushing boundaries and can bring fresh and innovative ideas.
Key Responsibilities
• Independently performing project tasks and assist and guide others in the team
• Gather business requirements and take suitable actions to address these needs
• Document business processes and capabilities
• Organise and lead workshops
• Develop deliverable content that meets the expectations of the clients
• Gauge the requirements of the client and build efficient solutions for client issues
• Peruse deliverables for quality
• Coach junior staff
• Contribute to new business proposals and proposal development
• Constantly on the lookout for self-improvement and new learnings
Requirements
Robust experience as a commercial Salesforce Administrator/Consultant
• Experience with a few full lifecycle Salesforce implementations
• Expertise to fully configure the Salesforce platform- creating the following:
-Custom Objects
-Validation Rules
-Page Layouts
• Past experience of leading teams in client project environments
• Extensive experience with both waterfall and agile methodologies
• Strong problem solving and troubleshooting and analysing skills
• Demonstrable experience in effectively prioritizing workload to meet deadlines and work objectives
• Proven expertise in writing clearly, succinctly, and in a manner that appeals to a wide audience
• Excellent communications skills
Why You Should Not Miss This Opportunity
• Salary up to £70,000 to £80,000 p.a
• Award winning Salesforce consulting partner
• Pension
• Perkbox membership
• Flexible working environment and training and certification opportunities.
Third Republic is a new breed of agency helping people skilled in advanced technologies to further their careers. We have a plethora of unique job opportunities for people skilled in Salesforce, Workday, MuleSoft, DevOps, AWS, Google Cloud, Azure, Architecture and Software Sales.
Please contact us on 0203 762 2667 if you would like to find out more about current market trends and other services, we offer such as CloudCareers, our talent management service helping people access the hidden job market.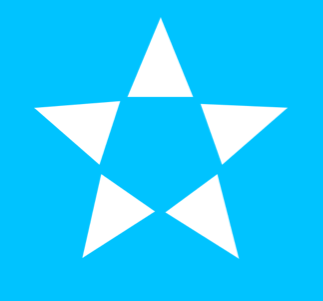 Avalon house 57-63 Scrutton street, London, London, EC2A 4PF, United Kingdom