Salesforce Techno-Functional Architect
Third Republic has launched association with one of the fastest growing emerging companies in the Fortune's list. They have a global team of more than 30,000 people spread across different geographies.
My client offers inspiring careers for promising employees who are honest in work and think out of the box to solve problems. They seek to build a great team irrespective of the location. My client has an exciting opportunity for a Salesforce Techno-Functional Architect to join their team.
Responsibilities
• Build prototypes to offer solution architecture activities
• Produce quality code for assigned development tasks
• Take entire responsibility of designing, developing and implementing technical solutions for non-functional requirements of project
• Understanding business requirements and provide innovative and efficient solution
• Work closely with Development, Infrastructure, PMO, to define
trustworthy technical solutions
• Leading development teams design and implement unique solutions with a focus on standards
• Make development standards and processes better
• Provide subject matter expertise of the functionality and solution architecture
• Offer detailed design of technical solutions, Proof-of-Concepts, prototyping and documentation through SDLC process
• Maintain working relationship with key technology team members
• Stay current on Salesforce releases, new features, product roadmaps
• Keeping tab on Salesforce integration tools and best practices
• Implementing Continuous Integration and automation technologies
• Partner with other architects, vendors, partners, business and technical teams to understand business needs
• Provide Level 3 production support for assigned applications
• Provide after hours on-call support as needed for critical needs and hands-on coding support for application development
Qualifications
• Bachelor's degree in Business, Computer Science or equivalent
• More than 12 years of IT experience with increasing levels of
responsibility
• Over 3 years of architecture experience on various Salesforce clouds such as Sales, Marketing, Service and Platform clouds and lightning components
• More than 5 years of development experience on Apex, VisualForce
• Certified SFDC Architect, Advanced Developer and/or Developer strongly preferred
• Minimum 2+ years of experience in object-oriented programming using Java and/or C#
• In-depth understanding of Salesforce technologies such as clouds, offerings, custom development
• More than 2+ years of experience with custom SDLC processes such as code versioning, packaging, test driven development (TDD)
• Experience in continuous integration, test automation, code analysis and code quality metrics
• Should have more than 3+ years of experience with Agile development
Benefits
• Medical, dental and vision Insurance at subsidized rates
• Must have health savings account
• Flexible spending accounts
• Life and AD&D Insurance Employee Assistance Program
• Matched 401(k) Retirement Savings Plan
• Paid Time Off
• Legal Plan and Identity Theft Protection
• Accident Insurance
• Employee Discounts
• Pet Insurance
Contacts
Third Republic is a new breed of agency helping people skilled in advanced technologies to further their careers. We have a plethora of unique job opportunities for people skilled in Salesforce, Workday, MuleSoft, DevOps, AWS, Google Cloud, Azure, Architecture and Software Sales.
Please contact us on 646 979 0247 if you would like to find out more about current market trends and other services, we offer such as CloudCareers, our talent management service helping people access the hidden job market.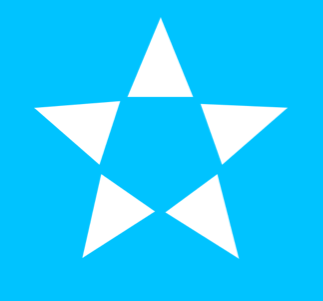 1178 Broadway, New York, New York, NY 10001, United States