Salesforce Technical Lead
I am working with a fast-growing and dynamic Salesforce company that helps software firms integrate digital platforms in order to achieve their business goals. They are rapidly-growing Salesforce consultancy that helps clients implement Salesforce in building a wide range of Salesforce products.
My client offers highly differentiated offerings to customers which is the main reason for growth. Right now, they have an exciting position for a Salesforce Technical Lead to join their organisation.
Responsibilities
• Designing, configuring, and developing solutions within the Salesforce platform
• Integrating and automating data interfaces between Salesforce and third party systems
• Managing daily support and maintenance of Client Salesforce instances
• Assisting in complex unit test case development
• Performing QA coding and design review
• Conducting complex impact analysis and performing operational support
• Effectively communicating with management
• Providing system administration and lead development support of Client Salesforce environment
• Effectively communicating on solving problems and exceeding
customers' requirement
Qualifications
• Should have Salesforce Certifications such as Salesforce Developer I/II, Platform App Developer, Administrator
• More than 9 years of professional experience
• Good knowledge of Salesforce concepts, strategies and methodologies
• More than 6 years' experience in Salesforce Configuration,
Customization, Security Access
• Knowledge in Workflow Approvals and Data Validation
• Proficiency in Data Utilities, Analytics, Sales, Customer Service in Salesforce CRM platform
• Experience with Sales Cloud, Service Cloud, Community Cloud
• Familiarity with SFDC Application Lifecycle Management
• Hands on experience in Apex, Batch, Trigger, SOQL & SOSL, Apex unit testing
• Experience in data import/export using Data Loader
• Adept in Salesforce Custom Application Development with Lightning and Lightning Flow
• Solid understanding in Salesforce API's in Boomi, Mulesoft, and/or Tibco
• Experience with object-oriented programming and maintenance projects
• Prior experience in agile environment
Benefits
• Attractive salary package in the range of $150-160,000 p.a
• Other benefits and perks
Third Republic is a new breed of agency helping people skilled in advanced technologies to further their careers. We have a plethora of unique job opportunities for people skilled in Salesforce, Workday, MuleSoft, DevOps, AWS, Google Cloud, Azure, Architecture and Software Sales.
Please contact us on 646 979 0247 if you would like to find out more about current market trends and other services, we offer such as CloudCareers, our talent management service helping people access the hidden job market.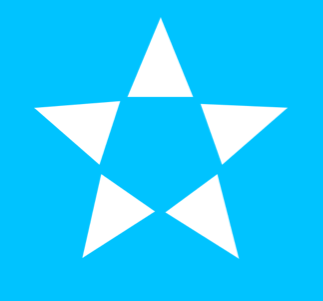 1178 Broadway, New York, New York, NY 10001, United States