Salesforce Technical Lead
Who is Hiring?
I am currently hiring for one of the most rapidly growing Salesforce Consulting and Digital Solutions companies in the UK. My client's company is partners with leading companies such as ING, Daikin, DIESEL, and more.
My client is looking to onboard a young and dynamic Salesforce Technical Lead who loves pushing boundaries and can bring fresh and innovative ideas to the table. If you are a subject matter expert on Salesforce platform and user interfaces, we are looking just for you!
Key Responsibilities
• Translate business requirements into technical solutions while minimising required development.
• Take ownership of the delivery of complex solutions.
• Demonstrate strong leadership skills in all stages of the software development life cycle.
• Provide level of effort estimates for technical deliverables.
• Demonstrate thought leadership in Salesforce/Force.com development
• Commitment to developing technical capabilities within the team
• Effectively communicate solutions to business users explaining the benefits, timelines, and impact on business users.
• Document implementation of new and existing features to be used as reference by business users.
• Support production cases, functional troubleshooting, feature explanation, resolution on critical technical and business issues.
• Guide Implementation team on the best practices and best tools to use.
• Work towards getting 'Integration Architecture Designer' certification.
Requirements
• 5+ years software development experience.
• Solid Salesforce configuration and development knowledge.
• Good understanding of Agile methodologies.
• Strong integration experience - particularly with financial/billing tools.
• Salesforce Lightning exposure (highly desirable).
• Excellent communications skills - able to liaise with technical and business
teams.
Why You Shouldn't Miss this Opportunity
• Fun and collaborative work environments
• Attractive salary up to 70,000 to 80,000 Pound Sterlings
• Invaluable consulting and digital project management experience in a rapidly growing environment.
• Flexible work hours and a healthy understanding of the work/life balance.
Third Republic is a new breed of agency helping people skilled in advanced technologies to further their careers. We have a plethora of unique job opportunities for people skilled in Salesforce, Workday, MuleSoft, DevOps, AWS, Google Cloud, Azure, Architecture and Software Sales.
Please contact us on 0203 762 2667 if you would like to find out more about current market trends and other services, we offer such as CloudCareers, our talent management service helping people access the hidden job market.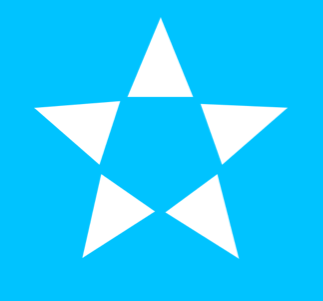 Avalon house 57-63 Scrutton street, London, London, EC2A 4PF, United Kingdom