Salesforce Technical Architect
Who is Hiring?
Third Republic seeks to hire an experienced and dynamic Salesforce Technical Architect to a leading Industrial IoT company based in San Francisco having offices in many cities in the US and UK. They are backed by major VCs including the most prestigious names such as Andreessen Horowitz and Tiger Global. When hired you will join a startup that has successfully built a billion dollar business. If you can put CRM architecture, vision, strategy, we are looking for you only.
Key Responsibilities
• Take care of all aspects of our technical CRM operations like code
reviews, deployment in production environment
• Monitor proper testing, performance, system updates, releases and
security requirements
• Manage in-house/external developers, track small to large initiatives
from initiation through post-launch
• Integration of CRM with other key business systems
• Understand the requirements of Finance and Marketing business
stakeholders and offer suitable solutions to meet architecture/technology
needs
• Provide technical design documents for implementation
• Convey plans and progress status to blockers
• Manage risks to cross-functional stakeholders, sponsors, and vendors
• Assist for a diverse and rapidly growing user base
Requirements
• Having more than one Salesforce certifications like Platform Developer II,
Technical Architect would be a plus
• In-depth experience in developer console and writing SOQL/SOSL
queries
• More than 5+ years of experience in SFDC Enterprise Architecture
• Bachelor's Degree in Business Administration, Computer Science, or a
related discipline
• Prior experience with Salesforce Standard Objects and associated
business processes
• Expertise in APEX and Visualforce; expert with Sales Cloud, HTML,
JavaScript, CSS
• Adept in custom integrations and develop Lightning components;
• Knowledge with Service Cloud is a plus
• Expert understanding of Salesforce Governor Limits and Code Coverage
• Experience with Salesforce CPQ, Netsuite, and Marketo
• Proficiency with data integrity, data quality, data migration and data
maintenance
Why You Should Not Miss This Opportunity
• Attractive remuneration depending on performance
• Great work-life balance
• Opportunity to learn and grow fast
Third Republic is a new breed of agency helping people skilled in advanced technologies to further their careers. We have a plethora of unique job opportunities for people skilled in Salesforce, Workday, MuleSoft, DevOps, AWS, Google Cloud, Azure, Architecture and Software Sales.
Please contact us on 646 979 0247 if you would like to find out more about current market trends and other services, we offer such as CloudCareers, our talent management service helping people access the hidden job market.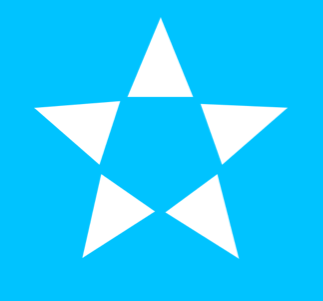 1178 Broadway, New York, New York, NY 10001, United States