Salesforce Solution Architect
Our client is one of the largest IT consultancies in the world that helps enterprises transform their businesses by strengthening their digital presence, enabling them to create new sources of value and become digital leaders.
They are currently looking for an enthusiastic Salesforce Solution Architect who would collaborate with team to build a pragmatic and hands-on approach to delivering technology strategy and solutions.
Responsibilities
• Deliver Salesforce solutions on Salesforce Cloud, Service Cloud, Marketing Cloud, and Salesforce Communities
• Play technical SME role on projects to design Salesforce solution design
• Provide technical walk-through to Salesforce developers and client features owners
• Provide technical leadership on projects by providing necessary guidance to junior team members
• Accountable to Salesforce technical delivery
• Build, system testing handover/co-ordination, tech documentation and deployment activities
• Ability to analyse/identify gaps in functional/business requirements
• Discuss with functional and client product owners on required changes related to Salesforce product stack and architecture
• Develop end to end Salesforce solutions using Configuration and customisation
• Using APEX Class, Triggers, Visualforce pages, Lightning components etc.
• Build integrations between Salesforce and external applications with REST, SOAP APIs, oAuth and Single Sign-On.
• Define code review methodology, perform independent code reviews
• Certify code developed by self and other junior team members on the project
• Communicate with internal teams and clients to address functional gaps
• Ability to debug and resolve technical issues and/or defects
• Assist in writing technical approach and design documentation as required
Qualifications
• Hands-on experience of a variety of technical domains such as:
• Hands on experience in business applications, data, infrastructure, integration, security
• Proven experience as a Solution Design expert, Technical Lead or Architect
• Passion for technologies and innovation
• Solid experience in software development
• Hands-on experience of cloud technologies, strategies
• Robust experience in the following:
- Cloud computing
- Big data
- Analytics
- Artificial intelligence
- Internet of Things
- Automation
• Experience in security architectures, digital security and cloud security
• Prior experience in aviation would be preferred
• Excellent interpersonal and communication skills
Benefits
• Attractive annual compensation
• Excellent work-life balance
• Other benefits and perks
Contacts
Third Republic is a new breed of agency helping people skilled in advanced technologies to further their careers. We have a plethora of unique job opportunities for people skilled in Salesforce, Workday, MuleSoft, DevOps, AWS, Google Cloud, Azure, Architecture and Software Sales.
Please contact us on 0203 762 2667 if you would like to find out more about current market trends and other services, we offer such as CloudCareers, our talent management service helping people access the hidden job market.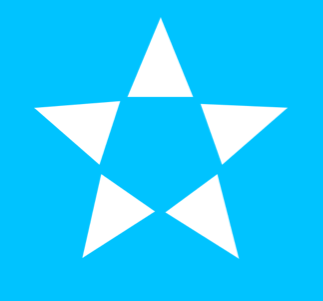 1178 Broadway, New York, New York, NY 10001, United States