Who Is Hiring?
Third Republic takes pride in announcing its partnership with one of the world's leaders in the telecommunications sector. They offer connectivity solutions at most difficult terrains. Our partner offers voice and high-speed data communications at sea, land and air. They have registered impressive revenue growth in many service categories. Our partner is looking for a self-driven Salesforce Developer who can offer assistance to its BU super-users, Salesforce Application Lead, and other stakeholders in the international marketing and sales system.
Key Responsibilities
• Creating tailor-made solutions on the Salesforce platform to assist crucial business functions
• Creating solutions within the Salesforce platform to facilitate project goals
• Offering technical expertise and leadership based on best practices to integrate third-party systems
• Using Process Automation tools, particularly Apex Triggers/Classes, and Process Flow and Builder
• Offering system administration-specific support for the Salesforce environments, especially associated with user permissions, customised applications, custom objects, workflow and security settings
• Offering QA for new system characteristics
Requirements
• A Salesforce Certified Developer
• Diploma or Degree in Information Technology or in a similar field with solid experience working in an IT setting
• Intense experience as a Salesforce Developer
• Experience writing Test/Apex Classes and Triggers as well as creating Visual Force pages
• Familiarity with the Lightning UI and Sales Cloud
• Experience developing Lightning components
• Experience offering tier-2 support to end users for business applications
• Expertise in interacting and working with business users as well as other members in a geographically distributed team
• Experience with marketing automation platforms, such as Pardot (desired)
• Experience collaborating CPQ Tools with the Salesforce (desired)
• Familiarity with source code control tools, such as GitHub, Git and so on (desired)
• Experience with Continuous Delivery/Continuous Integration tools and processes (desired)
• Experience working in an Agile environment (desired)
Why You Shouldn't Miss this Opportunity
• Attractive salary up to 60,000 to 70,000 Pound Sterling
• A welcoming and inclusive working culture
• Flexible working to ensure optimum work-life balance
• Education support
• Employee assistance programme
• Volunteering opportunities
• Staff discounts
• Pension
Third Republic is a new breed of agency helping people skilled in advanced technologies to further their careers. We have a plethora of unique job opportunities for people skilled in Salesforce, Workday, MuleSoft, DevOps, AWS, Google Cloud, Azure, Architecture and Software Sales.
Please contact us on 0203 762 2667 if you would like to find out more about current market trends and other services, we offer such as CloudCareers, our talent management service helping people access the hidden job market.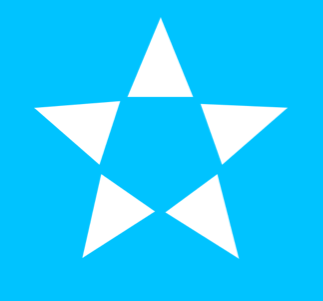 Avalon house 57-63 Scrutton street, London, London, EC2A 4PF, United Kingdom