Who is Hiring?
If you are passionate about the Salesforce Developer role, there is an exciting position in my client's company. Being a leader in environmental solutions, they are looking for a dynamic and candidate to join their organisation. When hired, you will contribute in protecting environment impacting the world you live. Apart from this, you get stable career and freedom to make your own decisions at the workplace.
Key Responsibilities
• Working closely with in-house teams to expand the scope of Secure
Software Development Lifecycle (SDLC) methodology
• Providing software testing support for meeting the customer and in-
house team's needs.
• Actively contributing towards the, Change and Release management
activities
• Assisting in the design, development and deployment of Salesforce
solutions
• Assisting with REST API development and use of Salesforce Enterprise
Messaging Platform
• Overseeing adoption of development best practices within the in-house
digital customer & sales teams
• Ensuring all the services have access to appropriate material
management information
Requirements
• Should be proficient with software development in the Salesforce
Platform
• Expertise over Visual Force Development and Salesforce Communities
• Should be able to develop products using Apex, Visual Force, Javascript,
XML/JSON, SOSL, SOQL, DML, etc.
• Must have expertise working on APIs/Web services
• Knowledge of version control technologies like Git, CI/CD etc.
• Knowledge of all the OOP principles
• Should be familiar with Agile principles & practices
• Must know about the complete software development life cycle
• Should know how to incorporate security into multiple layers of the
development
• Good knowledge of Salesforce applicable ETL tools
• Familiar with Enterprise Messaging Platform and unit testing practices
Why You Should Not Miss This Opportunity
• Attractive Annual Performance Bonuses
• Company Pension Scheme
• Benefits and other discounts
• Free eye testing and reimbursement for glasses
• 25 days leaves every year
• Salary up to £55000 - £60000 p.a
Third Republic is a new breed of agency helping people skilled in advanced technologies to further their careers. We have a plethora of unique job opportunities for people skilled in Salesforce, Workday, MuleSoft, DevOps, AWS, Google Cloud, Azure, Architecture and Software Sales.
Please contact us on 0203 762 2667 if you would like to find out more about current market trends and other services, we offer such as CloudCareers, our talent management service helping people access the hidden job market.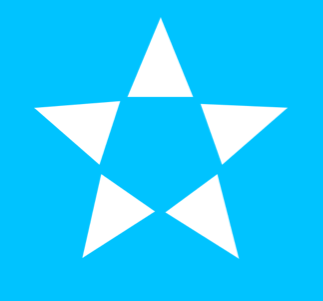 Avalon house 57-63 Scrutton street, London, London, EC2A 4PF, United Kingdom