Who is Hiring?
Third Republic has partnered with a revolutionary finance company. They have witnessed tremendous growth in sales because of their overwhelming response from customers. With a stupendous growth of 500% in the last one year, they want to maintain the growth momentum. My client wants to grow their business and improve their Salesforce capabilities in order to grow business further. They have a position for an experienced Salesforce developer to join their team. If you have the can-do attitude, this can be a good career opportunity.
Key Responsibilities
• Develop business critical Salesforce applications for key business
processes
• Handle integrations with company systems and third party systems
using REST and SOAP web services
• Work in autonomous teams to build Salesforce applications
• Develop and configure custom solutions utilising Salesforce and
technologies that includes Apex, Visualforce, JavaScript, Web Services
• Implementing solutions for Salesforce
Requirements
• Bachelor's degree in Computer Science or Engineering
• Over 5 years' experience on Salesforce platform
• Familiar with Platform developer I and Platform Developer II
• Salesforce certifications that includes Application Architect and System
Architect
• Experience with Lightning Community Cloud
• More than 2 years' experience of Lightning Components and Aura
framework
• Proficiency in Sales Cloud, Service Cloud and Field Service Lightning
implementation
• Experience with Salesforce as a SSO IDP and SP
Desirable experience
• Experience working as a developer in any Object-oriented development
language, preferably in Java
• Familiar with Apex and Visualforce, SOAP, REST, Bulk APIs)
• Proficiency in developing Salesforce reports with the help of SOQL
queries
• Experience with DataLoader and Salesforce Streaming API
• Knowledge of object-oriented design and patterns
• Excellent problem solving and communication skills
Why You Should Not Miss This Opportunity
• Competitive salary
• Annual bonus scheme
• 25 days paid leave + Bank Holidays
• Non-contributory pension
• Private healthcare
Third Republic is a new breed of agency helping people skilled in advanced technologies to further their careers. We have a plethora of unique job opportunities for people skilled in Salesforce, Workday, MuleSoft, DevOps, AWS, Google Cloud, Azure, Architecture and Software Sales.
Please contact us on 0203 762 2667 if you would like to find out more about current market trends and other services, we offer such as CloudCareers, our talent management service helping people access the hidden job market.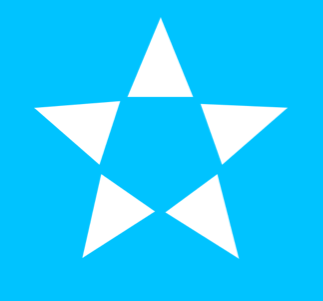 Avalon house 57-63 Scrutton street, London, London, EC2A 4PF, United Kingdom