Salesforce CPQ Consultant
Third Republic is working with one of the largest and highly respected IT consultancy companies in the world. They have some of the biggest global brands as clients spread in many countries. Joining this company will give international exposure of working with top brands. My client's company offers a broad range of technology consultancy and operations related services. Driven by relentless pursuit of innovation, they change the world we live.
If you are looking for a job change, my client has a fantastic position of a Salesforce CPQ Consultant.
Responsibilities
• Evaluate business requirements and identify technical capabilities
• Provide guidance to clients on how to implement best practices and domain expertise
• Communicate gaps between existing and future state to client desired future state
• Help technical leads in solution architecture, architecture roadmaps, prototyping, proof-of-concepts of current and new projects
• Make sure the solution is scalable and meets business goals
• Communicate with external vendors and conduct joint solution review
• Conduct Solution Architecture reviews with project teams
• Mentoring and coaching technical team for delivering flexible and scalable solution
• Act as a liaison between technical and functional team and business functions
• Work as a functional expert in CPQ domain
• Communicate with senior level client resources in sales and pricing operations
Qualifications
• At least 6 months experience in the following: cloud based CPQ specific experience, SFDC CPQ, Quote to Cash – CPQ implementations
• Bachelor's degree or equivalent Preferred Qualifications
• Prior experience of successful software project implementations related to CPQ
• Knowledge of web, database, and object oriented software technologies
• Proficiency in design, prototyping, development, configurations, testing and implementation
• Certified Salesforce Administrator
• Previous working experience with Salesforce CPQ
• Good understanding of SFDC functionality
• Good knowledge of interactions between CPQ and business process design
• Strong communication and interpersonal skills
• Ability to work in a team environment of cross functional
• Work authorization in the US is must
Benefits
• Attractive salary
• Other perks and benefits
• Good work-life balance
Contacts
Third Republic is a new breed of agency helping people skilled in advanced technologies to further their careers. We have a plethora of unique job opportunities for people skilled in Salesforce, Workday, MuleSoft, DevOps, AWS, Google Cloud, Azure, Architecture and Software Sales.
Please contact us on 646 979 0247 if you would like to find out more about current market trends and other services, we offer such as CloudCareers, our talent management service helping people access the hidden job market.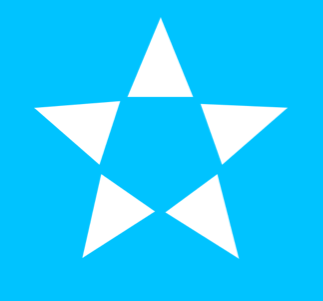 1178 Broadway, New York, New York, NY 10001, United States