Who is Hiring?
I am currently working with one of the leading British Multinational security and consultancy companies that work with some of the largest enterprises around the world. My client's multi-billion pound company is also one of the leaders of the cyber defense industry and currently employs more than 80,000 people in over 40 countries.
They are presently looking for an innovative Salesforce Architect who can support the company's strategic goals and provide leadership guidance and engage IT best practices for safeguarding critical company data.
Key Responsibilities
• Sets a vision for future enterprise architecture for supporting strategic
sales, marketing and service goals
• Ensures adherence to best practice guidelines to engage Salesforce
solutions designing and development
• Collaborate closely with enterprise architecture head and other senior
technology stakeholders
• Provide leadership and guidance to technical and functional team
members
• Own the design outputs of Salesforce solutions
• Act as an escalation point within Customer Management systems team
for handling technical and design challenges
• Drive technical approach and release plan to deliver work packages
• Work closely with sales leads to influence the CMS roadmap through
extensive expertise around Salesforce
• Drive the technology forward and help team exploit the capability of in-
house Salesforce platform
• Build trusted associations with suppliers such as Salesforce to stay
updated with their roadmaps
• Make the most out of emerging technologies and features
Requirements
• Demonstrated experience as a Salesforce Architect ideally on Enterprise
scale projects
• Comfortable leading implementation of Architecture with internal teams
and partners
• Experience managing or leading technical teams throughout design and
delivery of Salesforce solutions
• Experience of sourcing AppExchange partner solutions to meet solution
Requirements
• Detailed understanding of Salesforce governor limits, and how to work
within them when designing an Architecture
• Passionate about Agile and DevOps delivery frameworks
• Eye for detail and a team player
Why You Should Not Miss This Opportunity
• Opportunity to work as per your convenience
• Good working experience in a Salesforce environment
• Multiple paid time-off opportunities
• Healthcare and insurance plans
• Maternity/paternity leaves
• Attractive remuneration £60,000 - £80,000
Third Republic is a new breed of agency helping people skilled in advanced technologies to further their careers. We have a plethora of unique job opportunities for people skilled in Salesforce, Workday, MuleSoft, DevOps, AWS, Google Cloud, Azure, Architecture and Software Sales.
Please contact us on 0203 762 2667 if you would like to find out more about current market trends and other services, we offer such as CloudCareers, our talent management service helping people access the hidden job market.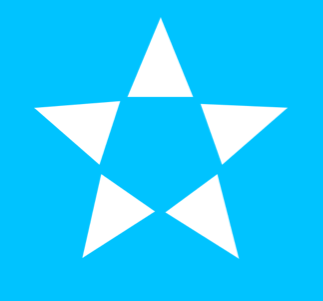 Avalon house 57-63 Scrutton street, London, London, EC2A 4PF, United Kingdom