Salesforce Admin Academic Sector
We take pride in working with a highly prestigious academic sector company having millions of members. Their products are highly respected by researchers and scientists from more than 190+ countries. They have been backed by some of the biggest and respected investors like Bill Gates and Goldman Sachs.
This is a great opportunity to work with a brilliant team at the heart of Berlin. My client's company seeks to hire an experienced and dynamic Salesforce Administrator to join their team.
Responsibilities
• Define CRM strategy to improve integration on process efficiency
• Find improvement areas in the platform and functional gaps in existing SFDC setup
• Collaborate with team members and other departments to defining business requirements
• Offer innovative and scalable solutions
• Audit, monitor and maintain the integrity of reporting data
• Evaluate, install and administer 3rd party apps
• Automate processes using Salesforce automation tools using Process Builder, Workflows, Formulas
• Taking care of Flow, Assignment Rules, E-mail Alerts
• Create and maintain detailed documentation including requirements, process flows, release plans
• Continuously improve and support implementation of best practices in requirements gathering, development, versioning
• Handling roll-out, data integrity, documentation and training
Qualifications
• More than 2 - 3 years of proven Salesforce expertise
• Should have Salesforce Administrator Certification
• Should have Advanced Salesforce Administrator Certification
• Good understanding of Salesforce data and security model, reporting, standard
• Knowledge of custom objects, schema modeling, formulas
• Exposure to record types, validation rules, data migration, automation tools app integration
• Understanding Apex or Visualforce
• Experience with SQL and/or Python beneficial
• Clear understanding of the sales process
• Strong time management skills and the ability to multi-task.
• Excellent attention to detail
Benefits
• Salary of about €30,000 - €60,000 p.a.
• Excellent work-life balance
• Other perks and benefits
Contacts
Third Republic is a new breed of agency helping people skilled in advanced technologies to further their careers. We have a plethora of unique job opportunities for people skilled in Salesforce, Workday, MuleSoft, DevOps, AWS, Google Cloud, Azure, Architecture and Software Sales.
Please contact us on +49 211 546 9032 if you would like to find out more about current market trends and other services, we offer such as CloudCareers, our talent management service helping people access the hidden job market.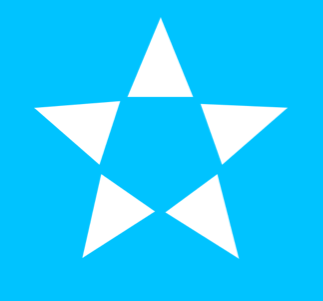 Alexanderstraße 1, Berlin, Berlin, 10178, Germany