Who is Hiring?
We are presently working with one of the biggest telecommunications companies in the world. They have operations in more than 50 countries and looking to expand it in many other countries. Buoyed by the surge in the numbers of users across all verticals, they seek to expand their technical infrastructure in order to deliver improved services.
My client has an exciting position for an experienced and passionate Salesforce Administrator can devise out-of-the-box solutions to help convert thoughts and ideas into concrete business solutions.
Key Responsibilities
• Offering daily support with respect to Salesforce application
• Overseeing requests and incidents and addressing them timely in the ticketing system
• Overseeing user licenses, making provisions for user accounts, and permission set assignments
• Developing and modifying objects, page layouts, fields, workflows and processes
• Creating and making changes to formula fields, validations, sharing rules, record types, assignment rules, reports, views and dashboards
• Offering support to Quality Assurance for new system attributes
• Communicating with users to recognise their needs
• Offering assistance in training content creation and user training
• Offering support in the communication, management and planning of releases
Requirements
• Diploma or Degree in IT (Information Technology) or in a similar area with solid experience within the IT setting
• Experience offering business application-specific tier support of level 1 and/or 2 to end users
• Rich experience in the Salesforce Administrator role
• Efficient in collaborating and communicating with business users as well as other members of a geographically scattered team
• Experience in Service and Sales Cloud executions (Desirable)
• Experience in Lightning UI management and configuration (Desirable)
• Experience in marketing-specific automation platforms, such as Pardot (Desirable)
• Experience ion tools to control source code, such as GitHub, Git, etc. (Desirable)
• Fair understanding and knowledge of versioning, branching, merging, managing and labelling the release of production code (Desirable)
• Experience in Continuous Delivery/ Continuous Integration processes and tools (Desirable)
• Experience working in an Agile setting (Desirable)
• Must have the eligibility to work in the specified location (Desirable)
Why You Shouldn't Miss this Opportunity:
• Salary: £40,000 to £50,000
• A welcoming and inclusive working culture
• Flexible working to ensure optimum work-life balance
• Education support
• Employee assistance programme
• Volunteering opportunities
• Staff discounts
• Season ticket loan
• Pension
Third Republic is a new breed of agency helping people skilled in advanced technologies to further their careers. We have a plethora of unique job opportunities for people skilled in Salesforce, Workday, MuleSoft, DevOps, AWS, Google Cloud, Azure, Architecture and Software Sales.
Please contact us on 0203 762 2667 if you would like to find out more about current market trends and other services, we offer such as CloudCareers, our talent management service helping people access the hidden job market.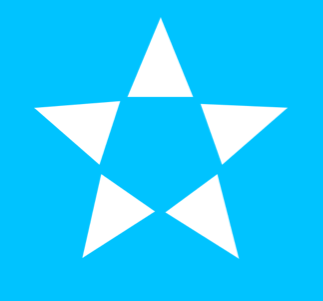 Avalon house 57-63 Scrutton street, London, London, EC2A 4PF, United Kingdom