We are working with a truly disruptive company in the area of patient healthcare. Their revolutionary technology enables patients to avail doctors through PC and smartphone. Their mission is to provide quality and affordable care using latest developments in technology. They are addressing acute shortage of health professionals using technology and that is why they have grown very fast. Their attractive business model, solid revenue growth and opportunity to scale put them in a different league of companies.
They are currently looking for a Salesforce Administrator to join our growing team.
Responsibilities
• Daily administration project management
• Support of Salesforce through various work:
- maintenance of multiple user setup, profiles and roles
- security, customization of objects, fields, workflow rules
- record creation of new page layouts, building of drop-down lists
- custom objects and related lists, account maintenance, knowledge management
- automation, triggers and validations.
• Creating reports, dashboards and list views
• Maintaining processes documentation, policies
• Taking care of training, application configuration and user guides as needed
• Assisting other Salesforce Engineers
• Handling data imports, data integrity and data manipulation tasks
• Handling software testing process,
• Devising test plans, creating test cases
• Establishing protocols and appropriate testing environments
• Coordinating actual software testing
• Keeping abreast of new Salesforce features and functionalities
• Providing recommendations for process improvements
• Assisting with special administrative projects as needed
• Training additional resources for supporting backup in special
circumstances
Qualifications
• Bachelor's degree in business, Computer Science, Information Systems, Engineering or in a similar area
• Minimum 4-5 years of total experience with Salesforce
• Hands-on development experience with Salesforce.com, APEX,
Visualforce applications
• Solid technical knowledge of SOA integration
• Experience in Salesforce Partner Communities
• Being a certified Salesforce Administrator would be beneficial
• Solid communication skills
• Attention to detail
Benefits
• Competitive salary
• Excellent work-life balance
• Friendly atmosphere
Contacts
Third Republic is a new breed of agency helping people skilled in advanced technologies to further their careers. We have a plethora of unique job opportunities for people skilled in Salesforce, Workday, MuleSoft, DevOps, AWS, Google Cloud, Azure, Architecture and Software Sales.
Please contact us on 646 979 0247 if you would like to find out more about current market trends and other services, we offer such as CloudCareers, our talent management service helping people access the hidden job market.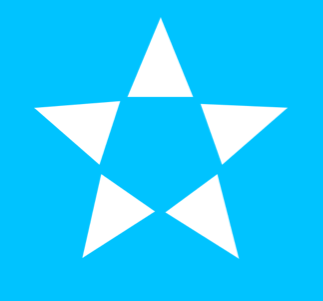 1178 Broadway, New York, New York, NY 10001, United States